Four beautiful cities to view Flemish & Dutch art
posted on 27/03/18
When Jan van Eyck mastered the techniques of oil painting in the early 15th-century, he ushered in a golden era of painting in the Low Countries that lasted nearly 300 years.
A journey through the picturesque cities of Belgium and the Netherlands is to retread the footsteps of some of the finest artistic minds Europe has ever seen. The masterpieces that they left behind are many and bright; Van Eyck's Adoration of the Mystic Lamb at St Bavo's Cathedral, Rubens' Descent from the Cross at Antwerp Cathedral, Rembrandt's Night Watch and Vermeer's Milkmaid to name a few.
Ghent – St Bavo's Cathedral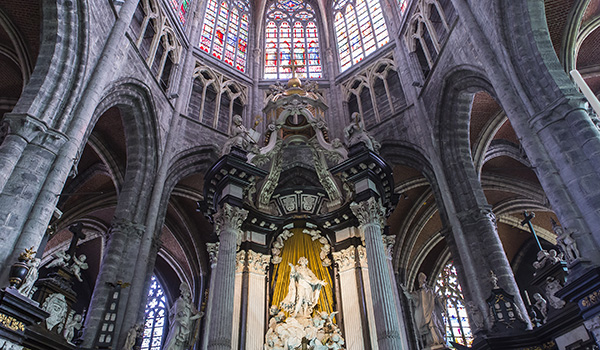 St Bavo's Cathedral, Ghent.
The imposing Gothic St Bavo's Cathedral is home to one of the world's great treasures of Renaissance art – the Ghent Altarpiece, otherwise known as The Adoration of the Mystic Lamb. Attributed to the Van Eyck brothers, the huge triptych is almost 5 metres wide and dates to the first half of the 15th century; the first major oil painting in history.
Antwerp – Rubenshuis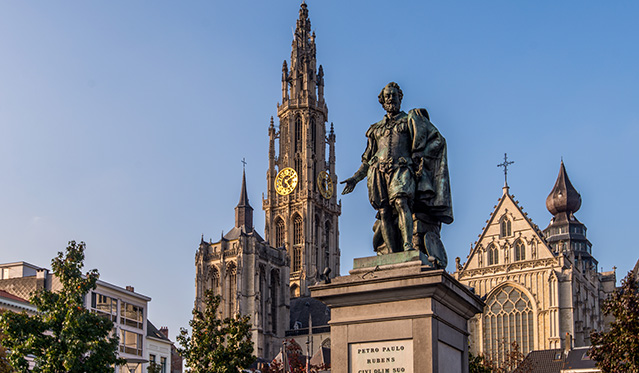 Statue of Sir Peter Paul Rubens, Antwerp.
Antwerp was the home of Sir Peter Paul Rubens (1577–1640) for much of his life, where his studio produced paintings that were highly popular among nobility and art collectors throughout the continent. The studio can be visited within his home (Rubenshuis), while also not to be missed is the city's cathedral, home to three of Ruben's most awe-inspiring paintings: The Raising of the Cross, The Descent from the Cross and the Assumption of the Virgin Mary.
The Hague – Mauritshuis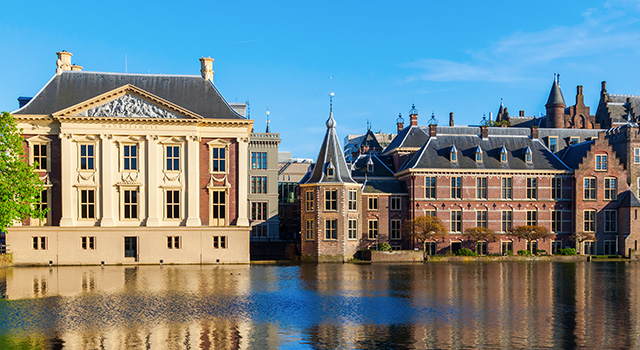 Mauritshuis, The Hague.
The Mauritshuis, housed in a 17th-century palace, is a relatively compact museum, but as home to the Royal Picture Gallery, its collection of works is disproportionately exceptional. Among them are Vermeer's Girl with a Pearl Earring, Rembrandts including a wistful self-portrait from the year of his death (1669), and The Anatomy Lesson of Dr Nicolaes Tulp.
Amsterdam – Rijksmuseum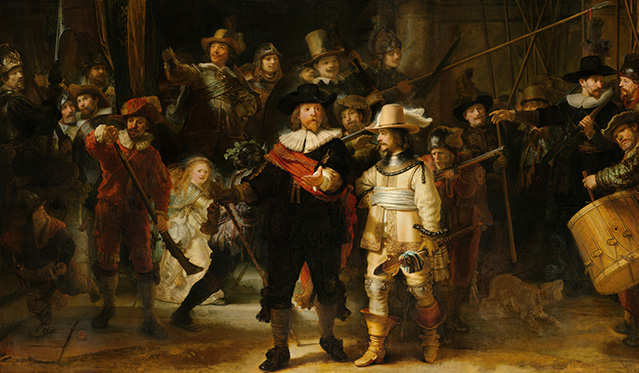 Night Watch, Rembrandt van Rijn. (1642)
Amsterdam's Rijksmuseum possesses an unrivalled collection of 17th-century Dutch Golden Age painting, within a beautiful building that has benefitted from considerable renovation in recent years. Its centrepiece is the Gallery of Honour, with masterpieces adorning all sides of the corridor, culminating in Rembrandt's stunning Night Watch (shown above). Of course not to forget the city itself; the Dutch capital ranks as one of the world's loveliest, with its rings of canals lined with merchants' mansions.
By Miles Rowland, Digital Marketing Assistant
---
You can visit all of these locations and more on our encapsulating six-day art history trip: Flemish & Dutch Painting (31 May–5 June 2018), led by Dutch art historian Dr Sophie Oosterwijk.
View itinerary for Flemish and Dutch Painting
View all art and architecture trips