CTC launches 11 brand new itineraries for 2018
posted on 24/11/17
Following the highly successful departures of our first few trips in 2017, we are delighted to say that we have expanded our reach for next year, adding no fewer than 11 brand new itineraries to our programme, in time for the imminent release of our second edition brochure. In addition to this, three trips return for a second outing: Gothic Splendour in France, Archaeology in Pompeii, and Achievements of Ancient Greece.

Art and architecture are key themes as always. In Rome, for example, we will be considering the birth of Baroque at the hands of Caravaggio, Borromini and Bernini. In Vienna and Budapest, we will bask in the glorious sunshine of Secessionist culture, and in Yorkshire we celebrate the monumental ambition of the architects and patrons who built stately homes like Castle Howard and Wentworth Woodhouse.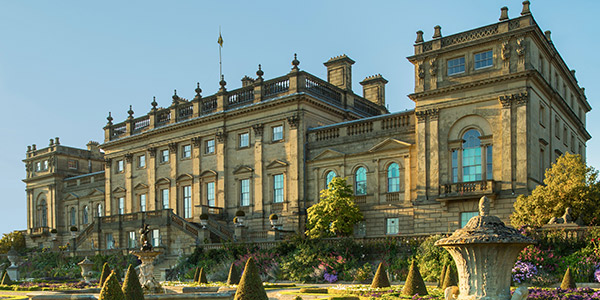 Harewood House ©Paul Barker and Harewood House Trust.
Our new trips will take us to some of Europe's most picturesque locations; such as France's Côte d'Azur to chart the history of Modernist painting, the Italian lakes of Como and Maggiore, home of many exquisite villas and gardens, and, finally, the incomparable opulence of St Petersburg, Russia's "Venice of the North".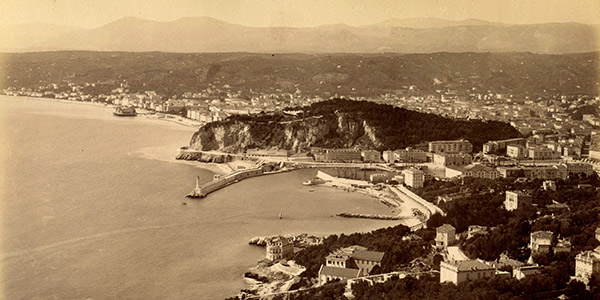 Villefranche-sur-Mer, near Nice.
History also plays a prominent role in our expanding programme. We will explore mediaeval Normandy and Anjou, focusing on the revolutionary changes in political and religious life. Meanwhile, in the autumn, we journey to Bavaria to learn about the legacy and vices of King Ludwig II (the 'Mad King' of Bavaria), before witnessing the artistic legacy of the Moors and their Christian conquerors in Andalucía.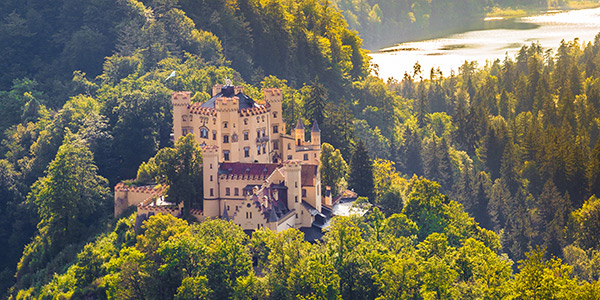 Hohenschwangau Castle ©canadastock/shutterstock.
Last but by no means least are two new opera trips. In Bratislava, one of Europe's great forcing-houses of operatic talent, we will see productions of Verdi's La Traviata and Nabucco. We will also travel to Sofia for Plamen Kartaloff's acclaimed interpretation of the Ring Cycle.
By Miles Rowland, Digital Marketing Assistant
Newly launched trips for 2018

Verdi in Bratislava – La Traviata & Nabucco in the Slovakian capital (28 June–1 July 2018)

The Ring in Sofia – Wagner at the National Opera in Bulgaria (4–11 July 2018)

Normans & Plantagenets – History and architecture in Normandy and Anjou (9–15 August 2018)

Great Houses of Yorkshire – Architecture, collections, gardens, history (7–10 September 2018)

Gothic Splendour in France – The great cathedrals of the High Middle Ages (13–17 September 2018)

Bavaria's Fairytale Castles – The extravagant legacy of King Ludwig II (16–20 September 2018)

Splendours of St Petersburg – Art and architecture of the Tsarist capital (21–26 September 2018)

The Italian Lakes – Gardens and villas of Como and Maggiore (28 September–2 October 2018)

Secession in Vienna & Budapest – Fin de siècle art and design (5–9 October 2018)

Achievements of Ancient Greece – Key sites of the Classical Age (12–19 October 2018)

Archaeology in Pompeii – Roman life in the shadow of Vesuvius (19–22 October 2018)

Art in Andalucía – Málaga, Granada, Córdoba and Seville (21–27 October 2018)

Modern Art in the South of France – Post-Impressionists, Picasso, Matisse and onwards (25–29 October 2018)

Rome and the Birth of Baroque – Artistic revolution in the Eternal City (7–11 November 2018)